Pakistan's squad for World Cup 2019 will be announced on April 18, the cricket board said Friday.
The PCB spokesperson said that the management has decided to select the team from the 23 players chosen for the fitness test scheduled for April 15 and 16.
However, all rounder Mohammad Nawaz has been asked to appear for the test on April 13.
Pakistan cricket team will leave for England on April 23 for a 83-day long hectic tour during which it will play one T20 practice match, a Twenty20 International, four 50-over warm-up matches and five ODIs before participating in the 46-day ICC World Cup from May 30.
As per the ICC regulations, all participating sides have to submit their 15-player World Cup squads by April 30 but can make changes until May 22 without needing the ICC's approval. Post May 23, all player replacements will have to be approved by the Event Technical Committee.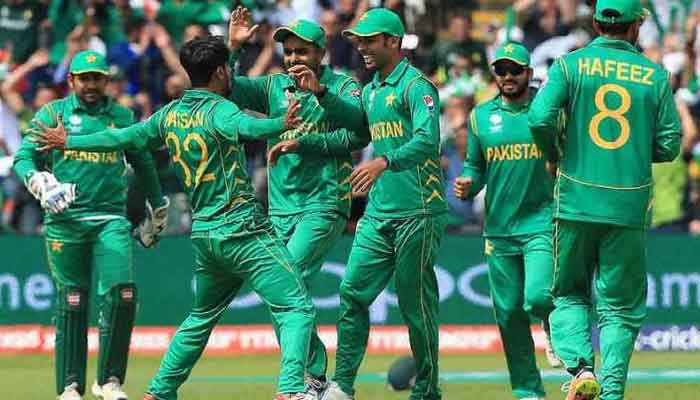 The following is the Pakistan cricket team's schedule of England:
April 23 – Departure for England
April 27 – v Kent (50-over practice match)
April 29 – v Northamptonshire (50-over match)
May 01 – v Leicestershire (T20 match - d/n)
May 05 – v England (only T20I), Cardiff
May 08 – 1st ODI v England, The Oval
May 11 – 2nd ODI v England, Hampshire
May 14 – 3rd ODI v England, Bristol
May 17 – 4th ODI v England, Trent Bridge
May 19 – 5th ODI v England, Leeds
ICC Cricket World Cup 2019:
May 24 – v Afghanistan (warm-up), Bristol
May 26 – v Bangladesh (warm-up), Cardiff
May 31 – v West Indies, Trent Bridge
June 03 – v England, Trent Bridge
June 07 – v Sri Lanka, Bristol
June 12 – v Australia, Taunton
June 16 – v India, Old Trafford
June 23 – v South Africa, Lord's
June 26 – v New Zealand, Edgbaston
June 29 – v Afghanistan, Headingley
July 05 – v Bangladesh, Lord's (d/n)