Today is a historic day as Ireland becomes cricket's 11th Test nation. Yes, the same country who beat Pakistan in a 2007 world cup game is now facing Pakistan in their first ever test match.
Rain is forecast for the first two days of the match.
The match starts at 3 pm Pakistan time.
Both captains with the trophy.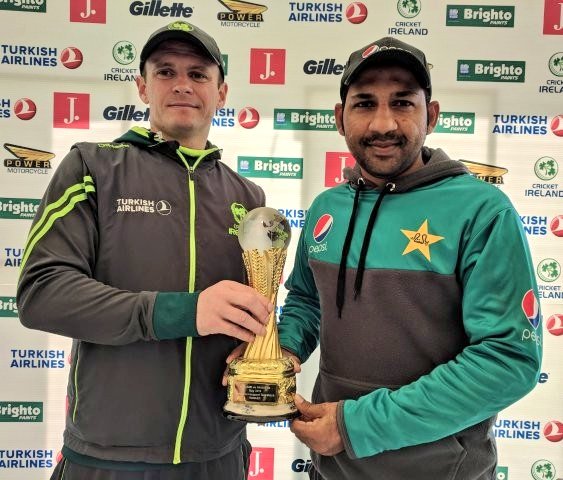 Some practice session pics below.